Events
The VMPC interacts with other veteran organizations to promote the theme of "Veterans Helping Veterans".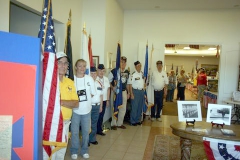 Guardians of Freedom Equine Heritage Institute: November 9th, 2010
The VMPC participated in the 2010 Veterans Day event at the Heritage Institute in Central, FL. We spent the day educating veterans about Equine Assisted Therapy for veterans. We had a great time meeting and spending time with veterans of all eras.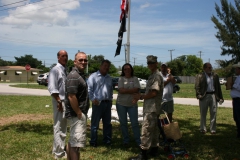 Veterans NEW Multi-Purpose Center's Grand Opening, August 03,2008
The VMPC opens a new and larger facility in Davie, FL. Located right downtown with special permission to operate our Equine Assisted Programs for veterans from the Davie Town Council.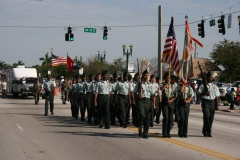 Orange Blossom Parade, Feb. 23 – 24, 2008
The VMPC proudly parades its horses in the annual Orange Blossom Parade to bring attention to the benefits of Equine Assisted Therapy for veterans.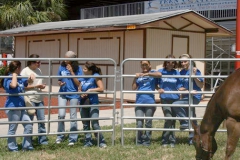 Broward Teen Challenge, September 12, 2007
For girls from Broward Teen Challenge and the general public, the VMPC holds an Equine Assisted Therapy demonstration at the Davie Rodeo Arena.