Mr. Robert Bambury (d. 4-13-2021)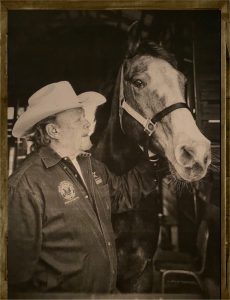 With sadness, full hearts, remembering his gruff smile, we said goodbye…
A celebration of his life was held July 24, 2021 at the center.
Robert J. Bambury was born and raised in Pittsburgh, PA. He served six years with the United States Navy and was awarded the Armed Forces Expeditionary Medal and later the Vietnam Service Medal for service with (Navy Amphibious Squadron One) during the Advisory Period (1959-1965) of the Vietnam War.
After receiving a service connected disability rating, He became involved in veterans affairs as a veteran's advocate. He has served as President of Vietnam Veterans of America Chapter 23 Broward County, Florida and later served as the Chairman of the Broward County, Florida Veterans Council.
In 1990 he became the Executive Director of the South Veterans Multi-Purpose Center (an IRS 501(C) (3) charitable veteran's service organization) and has served in that position to this date.
Mr. Bambury is an accredited veteran service officer for Vietnam Veterans of America. He is a life member of Vietnam Veterans of America, Disabled American Veterans, Veterans of Foreign Wars, the Vietnam Mobile Riverine Association and the Vietnam Vets Motorcycle Club.
He supervised the development of the Veterans Multi-Purpose Center's Homeless Veterans Transitional Facility and managed it for fifteen years.
His extensive experience working with homeless veterans suffering with PTSD and substance abuse earned him a certified membership position with the National Center for Crisis Management and the American Academy of experts in Traumatic Stress.
His passion is horses and owns eight. He holds an instructor membership in (CHA) Certified Horsemanship Association, Associate Membership in (EAGALA) Equine Assisted Growth & Learning Association, completed the Equine Specialist course for (PATH) Professional Association of Therapeutic Horsemanship and holds a certificate of Outstanding Achievement in Natural Horsemanship Training.
In 2010 his organization opened a second Veterans Multi-Purpose Center in Groveland, FL (located within the Orlando Metro area) on the 10 acre Circle "B" horse ranch. This Center operates an Equine Assisted Therapy Program for all veterans with emphases on our returning veterans from Iraq and Afghanistan.
His eight horses (Trinity, Tigger, Blue, Buddy, Bo, Cowboy, Red and Zak) are all gildings, each with some type of disability and were selected for their "Horseenality" and are well schooled in "gentle ground manners" They are all currently working in the "Equine Assisted Therapy Program" at the new Veterans Multi-Purpose Center.
Trinity is a trained "Trick Horse" and does demonstrations at Veterans Nursing homes, Vet Centers, Veterans events and functions and travels extensively to demonstrate the value of Equine Assisted Therapy for veterans suffering physical and emotional disorders.